Store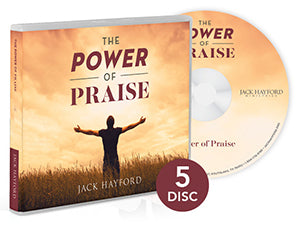 The Power of Praise: Thank you for your gift of $40.00 or more!
CD Album
For a gift of $40 or more, we'll send you, The Power of Praise. In this 5-CD set, Pastor Jack reveals that when we enter into His presence, praise and worship fulfills our spiritual needs as nothing else can. As we recognize and acknowledge God's holiness, we are liberated to discover genuine wholeness and our life is filled with power.

This 5-CD collection includes: Power of Praise – The Weight of Worship – Worship's Authority – The High Cost of Self-Will – Why Don't You Just Let Go?

You have
0 items
in your cart
---
Cart
---
You Might Also Like