Store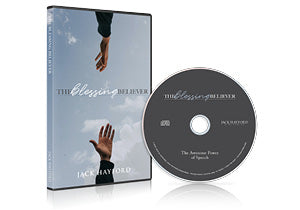 The Blessing Believer - 3-Message album
CD Album
The Blessing Believer
This inspirational series from Pastor Jack will reveal how we as believers are to bless others. That blessing is conveyed through our words, our hands, and our embrace. These messages will help you be an avenue of blessing to those around you letting the power, love, and life of God flow through you.
As a "thank you" for your gift of $25 or more in support of the Spirit-led outreaches of Jack Hayford Ministries, we'd like to send you this 3-message album, The Blessing Believer with the messages:
The Awesome Power of Speech
The Powerful Potential of Touch
The Saving Circle of Embrace
Also available as a $20 Digital Download!

You have
0 items
in your cart
---
Cart
---
You Might Also Like