Store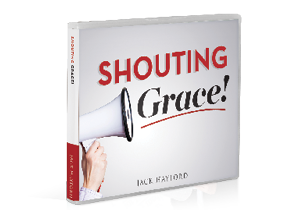 Shouting Grace! - DOWNLOAD: Thank you for your gift of $20 or more!
MP3 Album
God wants to work with you in ever-increasing dimensions of fullness and grace, and Pastor Robert Morris joins with Pastor Jack to reveal the full spectrum of blessing that God's grace holds for you. In this 6-CD set, you'll discover the complete power that God's grace brings and learn how to press in and receive an outpouring of God's grace into your everyday challenges from the Holy Spirit. Each message will help you inject God's wisdom into your choices, His power into your witness and His purity into your living.
Messages included: The Purpose of the Promise, Grace for Righteousness (Pastor Robert Morris), The Fire in the Latter Rain, Grace at Work (Pastor Robert Morris), Shouting "Grace!" to It, and Amazing Immutability (Pastor Robert Morris).

You have
0 items
in your cart
---
Cart
---
You Might Also Like