Store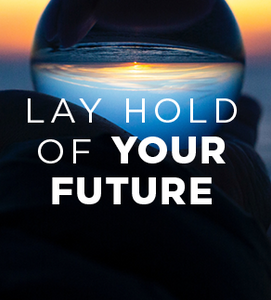 Laying Hold of Tomorrow - 4 Message MP3 Download
MP3
Moses is dead. Now what?
To this point, Joshua had lived his life in the shadow of the remarkable personality of Moses. Likewise, you can be dictated to in your present by the precedent that has taken place in your life. But in this series, learn that the promise of your future is pregnant with Divine possibilities, yet integrated with human responsibility. God has secured your future yet it requires you to reach out and take it – to possess your future of divine promises. 
As a "thank you" for your support of ­­­$20 or more to support Jack Hayford Ministries, we would like to send you a 4 series MP3 Download set, Laying Hold of Tomorrow, and we hope it will help you in your walk with the Lord. Thank you for your prayers and support. We appreciate them very much.                            
Audio Messages include: Laying Hold of Tomorrow, Gaining a Viewpoint of Tomorrow, Submitting to Tomorrow, and Personal Price of Conquest


You have
0 items
in your cart
---
Cart
---
You Might Also Like