Store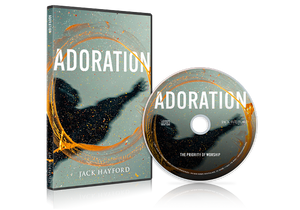 Adoration - 4-Message Digital Download
MP3 Album
Adoration - Digital Download
In this encouraging four-part series Pastor Jack teaches the significance of making worship a priority in leader's and congregation's life, the importance of making the Person of Jesus Christ central, the freedom and life flow that comes from Biblical expressive worship, as well as the spiritual power that is released when we worship. These messages will equip you and improve your worship life.
As a "thank you" for your gift of $25 or more in support of the Spirit-led outreaches of Jack Hayford Ministries, we'd like to give you this 4-message digital download album, Adoration with the messages:
THE PRIORITY OF WORSHIP

THE PERSON OF WORSHIP

THE PATTERN

S

OF WORSHIP

THE POWER OF WORSHIP
If you would like the physical CD album, check out our Adoration 4-CD Album!

You have
0 items
in your cart
---
Cart
---
You Might Also Like