Store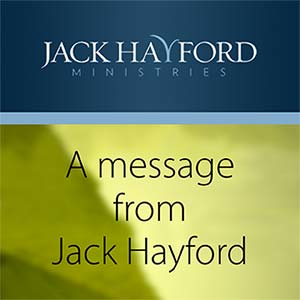 When You're Stuck In A Storm - MP3 DOWNLAOD (FREE at checkout, with code: PEACEBESTILL)
Storms give us a picture of life's circumstances that we all face. They are different shapes and sizes, and unpredictable in their timing. Sometimes you don't see them coming, and they materialize in different ways than anyone could have pinpointed.
They're not about to ruin us completely, but they do two things: First, they weary us—you find strength is draining; and second, the goals you hoped to arrive at are blocked—you can't seem to get where you want to go.
Pastor Jack shares three keys to remember when you find yourself in a storm.
Download this timeless teaching for free. Code PEACEBESTILL will automatically be applied at checkout.


You have
0 items
in your cart
---
Cart
---
You Might Also Like