Store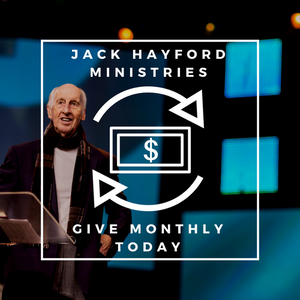 Recurring Donation - Select any amount
With more than a half-century studying and teaching the Word of God, and seeing many people come to know the joy of life in Christ, I've learned this: The Word of God is like a mine, and the longer you go into it, some of the richer things you find.
This ministry is about Jesus, and those who are receiving something formative in their lives by the work of the Holy Spirit recognize that. I am not interested in a public platform; I'm interested in personally touching people-people like you. And if you've been enriched in that, your support to continue would be a blessing to us. Thank you for your friendship.
To give a one time donation click here.

You have
0 items
in your cart
---
Cart
---
You Might Also Like